13A 250V BS Socket Outlet - 1 Gang White integrates with trendy and aesthetics elements in its decorative design, selecting impact-resistant PC material, which enhances your space's to be impressive and pleasing.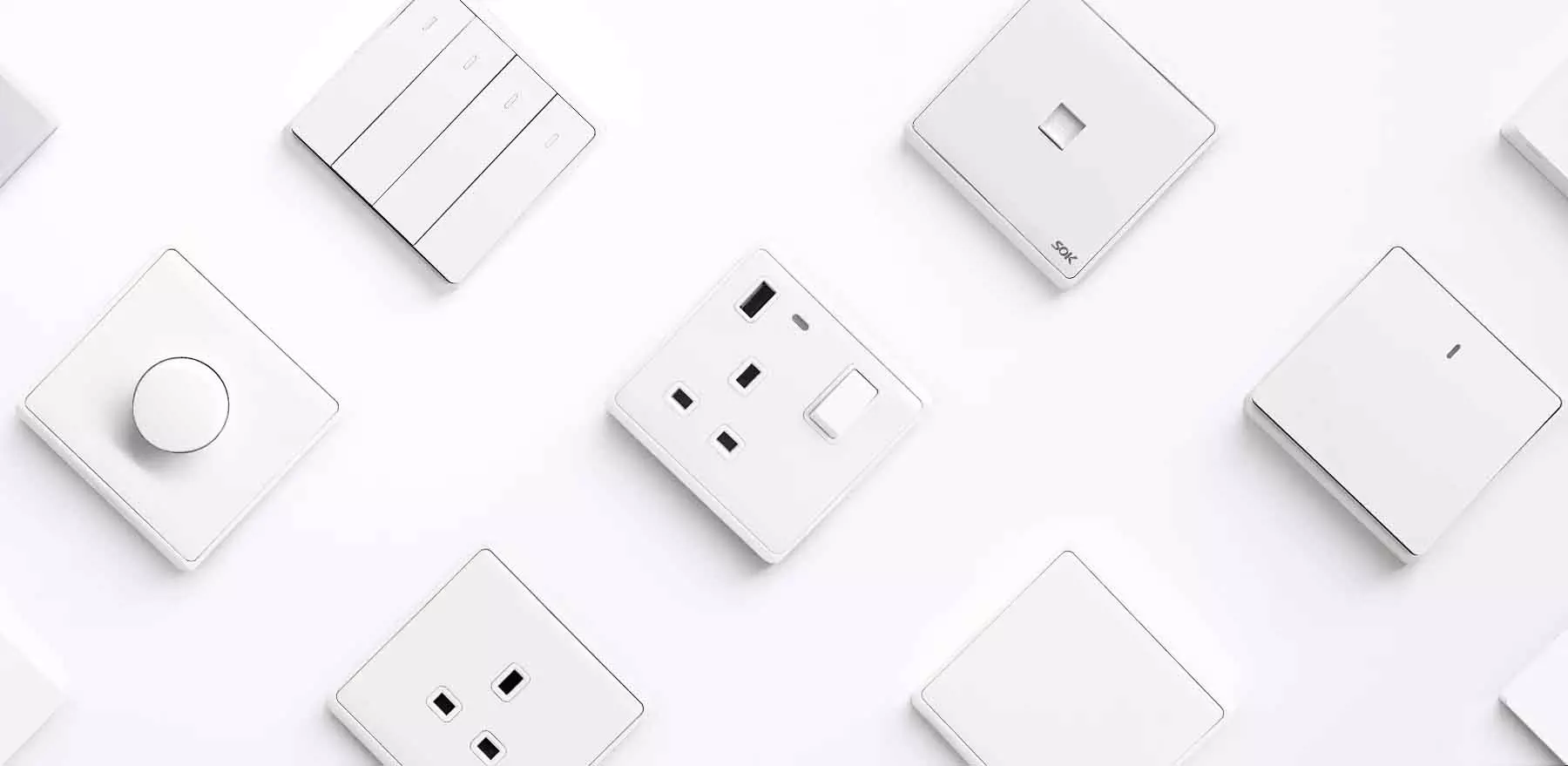 Product Introduction of the 13A 250V BS Socket Outlet - 1 Gang White
1. Features an elegant and simple appearance with the non visible fixing screws design. Also, it's durable and easy to clean.
2. Selects high polymer PC material on panel and surround, which is resistant to fire, discoloration, impact, scratches and fading.
3. No worry for electric shock when fixing the item on wall as it has E pole components riveted on the fixing hole.
4. The glossy cover panel and matt insert can be customized in other painting finishes and injection colors.
5. Childprotective shutter design can effectively avoid accident: Three holes must be inserted at the same time to contact with metal components.
6. Thanks to the large connecting space(6mm*4mm) and handy locking between cover plate and frame, this wall socket offers quick installation and time-saving connection.
7. Both 2 gang BS sockets and double pole switched BS outlets available.
8. W50 series provides a wide range of solutions for any applications.
9. Since we are very familiar with the China Electric wiring market, we can always keep you informed the latest purchasing opportunities.
10. With 35-year experience in making switches and socket, and rich OEM & ODM experience, SOK can do more to win your confidence.
Product Parameter (specification) of the 13A 250V BS Socket Outlet - 1 Gang White
Main
Type
Unswitched plug socket
Series
W50 series
Brand Name
SOK
Model Number
W50/13U
Color

Insert- white or customized;

Cover frame- glossy finish white

Material
High polymer PC, PP
Complementary
Rated Voltage
250V~
Rated Current
13A
Network Frequency
50/60Hz
Number of Gangs
1 Gang, 2 Gangs available
Function
Single pole, or Double pole switch available
Actuator
Rocker
Device Mounting
Flush or surface mounted
Fixing type
Concealed screws
Fixing Mode
By screw M3.5*25mm
Fixing Screws Material
Zinc-plated
Rivets Material
Brass
Connections
Screw terminals(pillar terminal)M4*9mm
Contacts Material
Brass
Embedding Depth
15 mm
Dimension
86*86mm
Environment
Ambient Air Temperature for Operation
-5~40℃
Flame Retardancy
850℃
IP degree of protection
IP20
Standards

BS 1363-2

SASO 2203

SS 145

MS 589

Application
Industrial, Hotel, Club, Restaurant, Hospital, Residential
Contractual Warranty
Warranty
10 years
Packing
Packing

1 pcs/ plastic bag 150*120mm

10pcs/box 185*154*93mm

100pcs/carton 490*320*200mm

More Info.
Payment term
T/T, L/C, D/P, D/A...
MOQ
3000 pcs
Manufacture
Guangdong Jinli
Place of Origin
Guangdong, China
Certificate
ROHS, CB, CE, SASO, GCC, ISO9001 & ISO14001
Product Features and Application of the 13A 250V BS Socket Outlet - 1 Gang White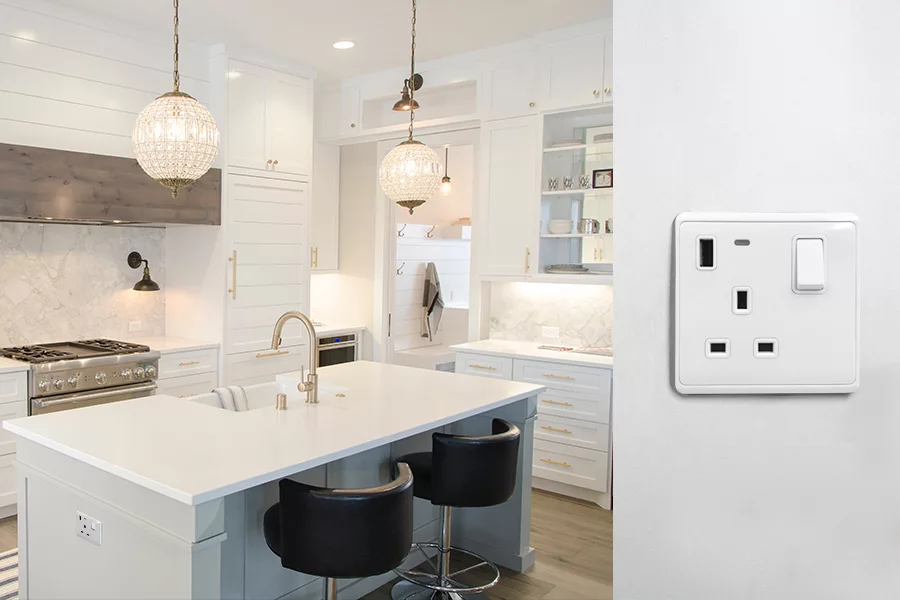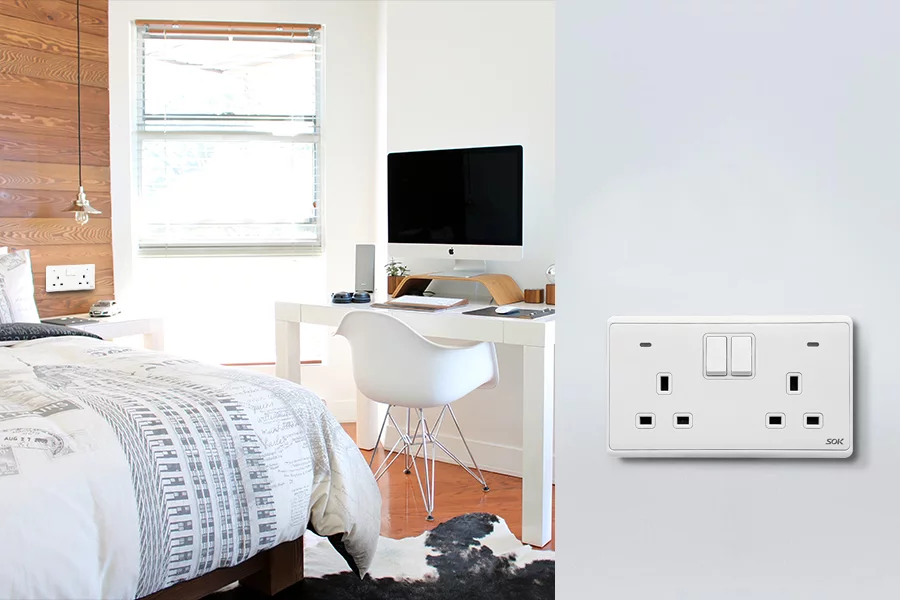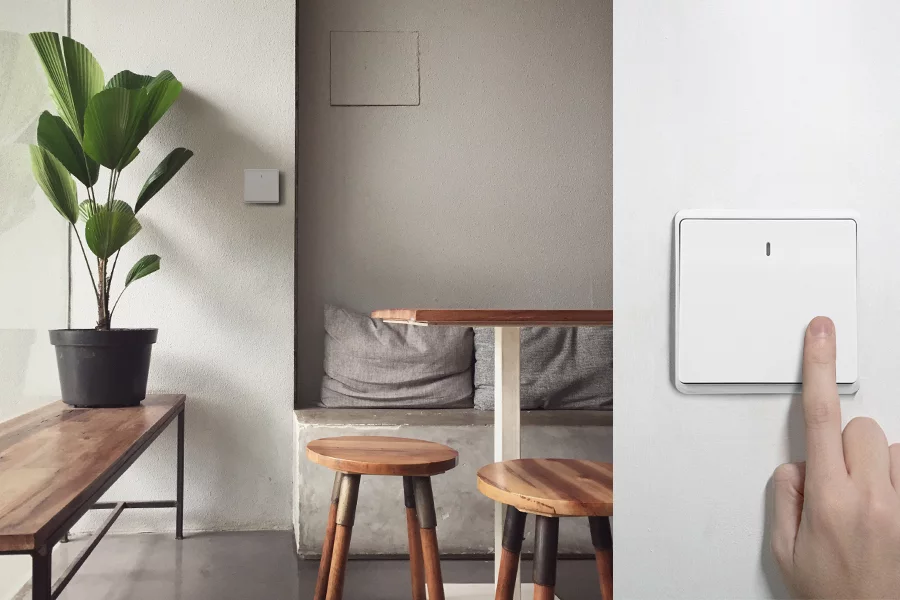 ASSEMBLING INSTRUCTION: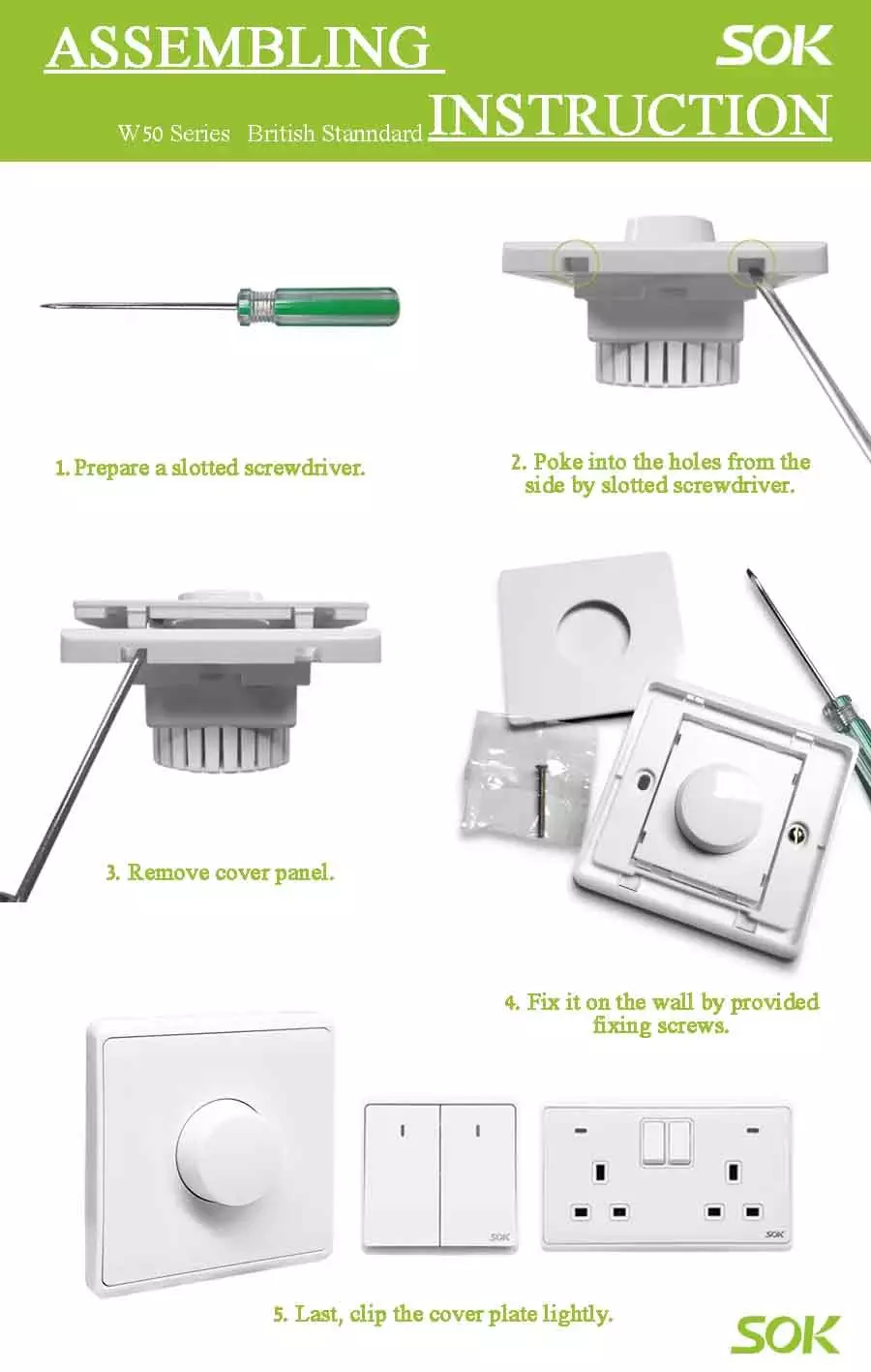 FAQ of the 13A 250V BS Socket Outlet - 1 Gang White
Q: Can you do OEM for us?
A: Yes, we are confident to serve you as we have OEM and OEM for 2 Global fortune 500 companies for over 20 years. We can put your brand on the package or even on the product. Your customization and samples are also welcome because we have our own mold workshop, metal punching workshop and injection workshop.
Q: How you assure the quality?
A: Our excellent quality management mechanism can ensure the product quality. During the whole production process, from material selecting, material incoming, injection and metal components producing to complete products producing, our strict QC team will inspect each process to ensure quality standards reaching and punctual delivery. We also inspect the quality during storing and loading.
Q: What countries apply British standard sockets?
A: British socket outlets are not only applicable to United Kingdom, but also other countries that have extended its standards for historical reasons, such as Nigeria, Tanzania, India, Pakistan, Malaysia, Singapore, Maldives, Hong Kong, and other countries.
Q: What are the characteristics of British plugs?
A: British plug is a three-legged plug with "E, L, N" poles, E pole (Earth) is for ground electrode, L pole (Live) is for live wire, and N pole(Neutral) is for neutral wire. It follows wiring rules that "Left is for neutral, Right is for live". Generally there will be a logo on the plug. The British plugs are also marked with the corresponding current and voltage values, and some are marked with "FUSED". The three copper pins of the British plug have the same spacing from top to the bottom and left to right. Its L pole and N pole pins are covered with plastic for safety protection.