A stainless steel blank plate for a wiring device is a cover used to conceal electrical outlets, switches, or other wiring components.
It is specifically made from stainless steel, a durable and corrosion-resistant material that is known for its sleek and modern appearance. The stainless steel blank plate provides a clean and polished look to complement contemporary or industrial interior designs. With its metallic sheen and resilience, it offers both aesthetic appeal and long-lasting functionality.
By using a stainless steel blank plate, you can ensure seamless integration of your wiring devices while adding a touch of sophistication to your space.
Stainless Steel Blank Plate - 147 Size
Main
Type
Wiring Accessories
Series
W86A series
Brand Name
SOK
Model Number
W86A/147BP
Material

Cover plate- brushed finish stainless steel

Chassis- high polymer PC with glass fiber

Complementary
Device Mounting
Flush wall mounted
Fixing type
Concealed screws
Fixing Mode
By screw M3.5
Fixing Screws Material
Zinc-plated
Embedding Depth
Suits for any back box
Dimension
86*147mm
Environment
Ambient Air Temperature for Operation
-5~40℃
Flame Retardancy
850℃
Application
Any places
Contractual Warranty
Warranty
10 years
Packing
Packing

1 pcs/ plastic bag 205*115mm

10pcs/box 185*154*93mm

100pcs/carton 490*320*200mm

More Info.
Payment term
T/T, L/C, D/P, D/A...
MOQ
3000 pcs
Manufacture
Guangdong Jinli
Place of Origin
Guangdong, China
Certificate
ISO9001, ISO14001, OHSAS18000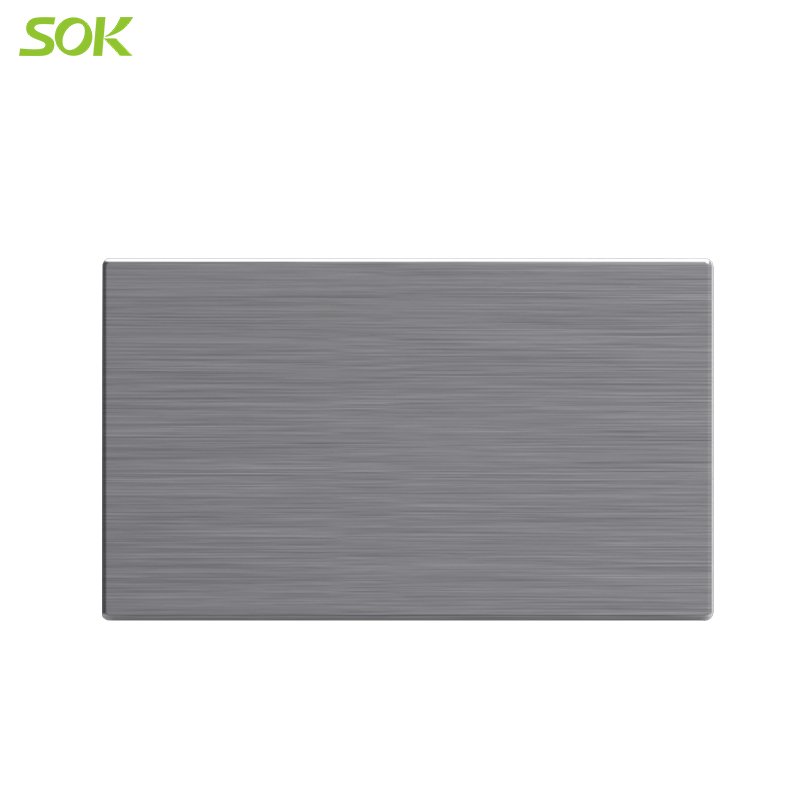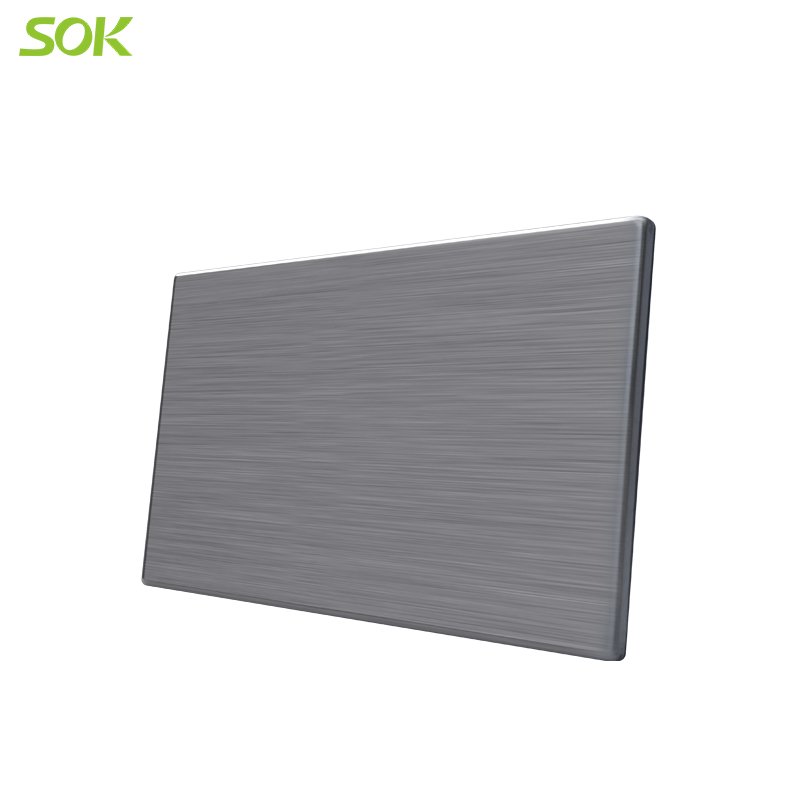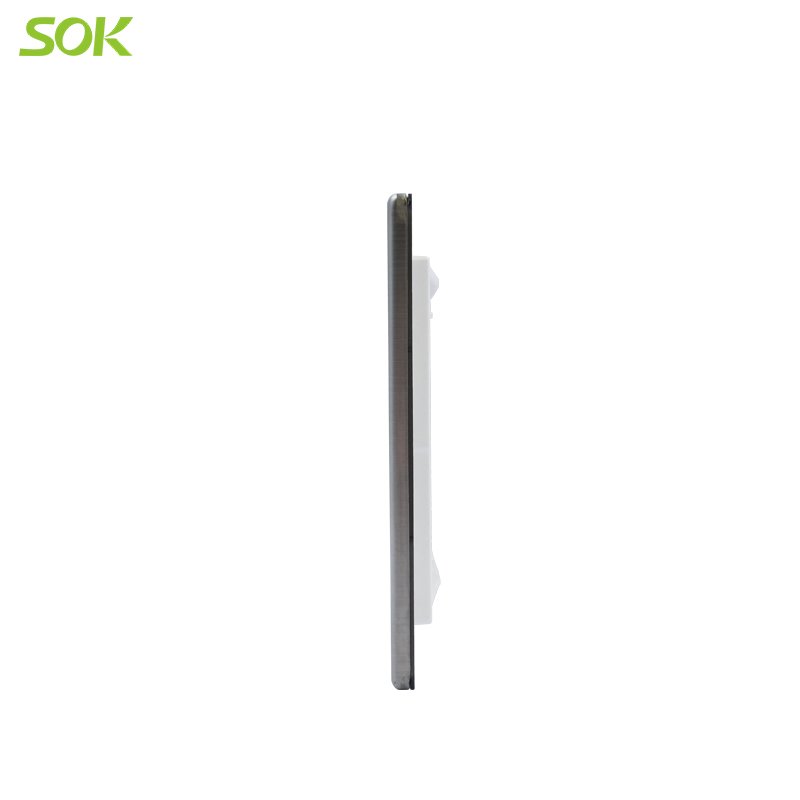 In addition to its durability and modern aesthetic, a stainless steel blank plate for a wiring device offers several other advantages.
Easy Maintenance
Stainless steel is known for its low-maintenance properties. It is resistant to stains, fingerprints, and smudges, making it easy to clean and maintain its polished appearance.
Enhanced Protection
The stainless steel material provides an extra layer of protection for the underlying electrical components. It acts as a sturdy barrier against dust, debris, and accidental contact, ensuring the safety of both the wiring device and its surroundings.
Versatility
Stainless steel blank plates are compatible with a wide range of electrical devices, including outlets, switches, and dimmers. They come in various standard sizes and configurations, allowing for seamless installation in different electrical setups.
Longevity
Stainless steel is a durable material that can withstand daily wear and tear. It is resistant to corrosion and fading, ensuring that the blank plate will maintain its quality and appearance over an extended period.
Design Flexibility
The sleek and modern look of stainless steel complements a variety of interior styles, ranging from contemporary and minimalistic to industrial and urban. It blends well with other stainless steel finishes in the space, such as appliances or fixtures, creating a cohesive and polished design aesthetic.
Whether you're updating the wiring devices in your home or aiming for a sleek commercial setting, a stainless steel blank plate offers a combination of functionality, style, and longevity. Or if you are interested in other types of blank plates, you can contact us for more details.